awesome: i think you should go {
HERE
} to see what i just now discovered! WAHOO!!
yep. pretty cool!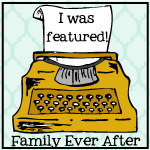 i had completely forgotten i linked up at rachel's weekly link party. this was definitely a fun fun surprise!
i love rachel's blog. it is seriously so much fun! right not she is doing a sewleberty crush series & asked me to participate! i am so excited to share a fun sewing tutorial with all her cool readers here in a couple weeks!
awkward: i'm home from church today. i woke up with a swollen lip. not sure why i have a swollen lip. it hurts a little and it pretty numb in a certain spot. i tried looking up what it might be. the results were:
a) allergic reaction
b) abscess or
c) cancer